"Not Now, Katrin" - the sequel to Warren Laine-Naida's Culinary Campus novel "The University Club - A Campus Affair"
Now available exclusively on Amazon as both paperback and Kindle ebook.
You can also read it free, as part of your Kindle unlimited membership!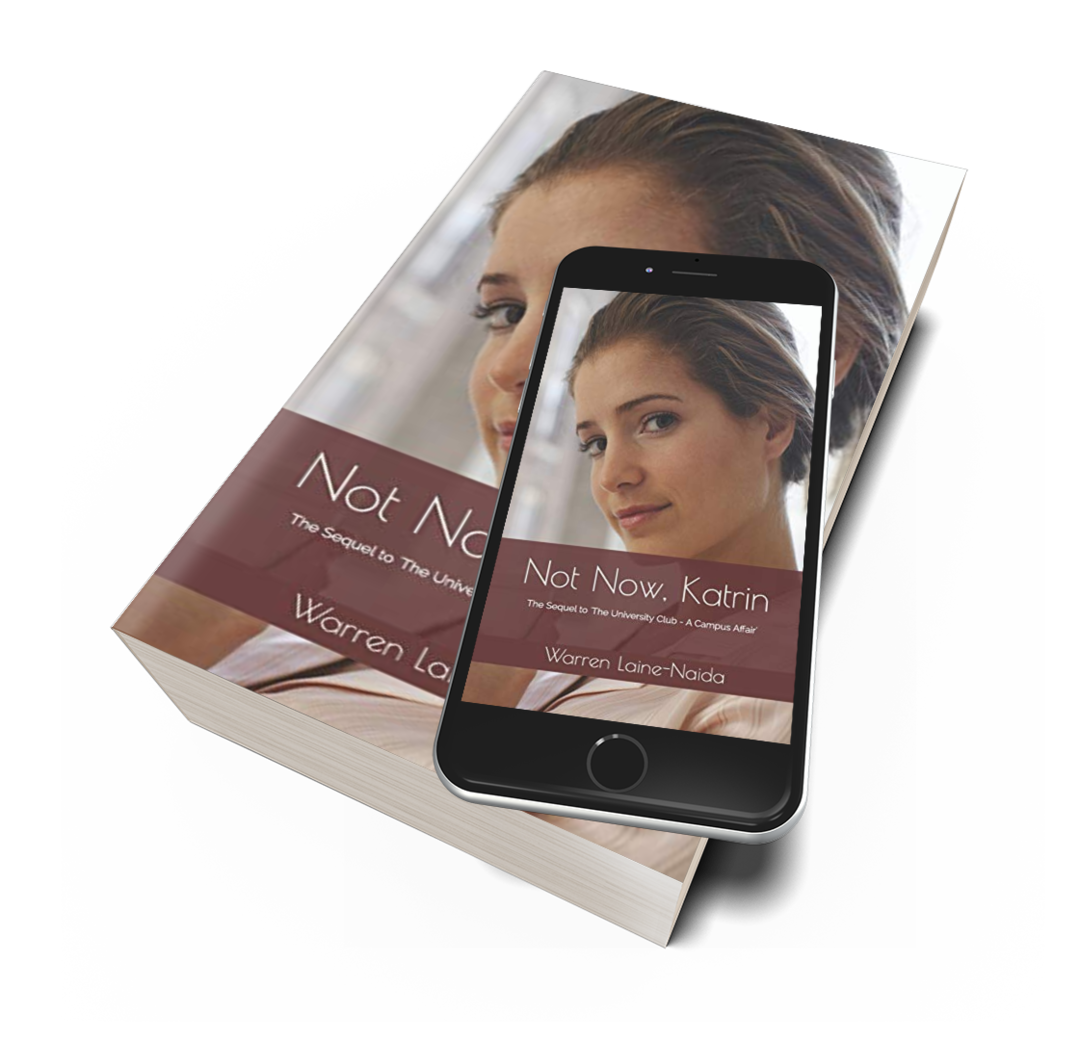 Kathy Lawson quietly preps veggie chips at trendy Maples restaurant until she meets Kate Morris who tips her world upside down. It seems a dream come true, until tragedy strikes. Judy, Barb, Alex, Katrin, Jessie - 'Not Now Katrin' picks up where 'The University Club - a Campus Affair' left off. A bittersweet behind the scenes glimpse into the life of Jessie's favourite blogger, Katrin Lawson.
This book includes
eight original recipes
, as well as passages intended for an adult (18+) audience.
Did you know? Alexa will read any book from Amazon Kindle to you - turning my book into an Audiobook! You can use your Alexa app on your phone or via your echo dot. Enjoy!
Not Now, Katrin is NOW available!
Katrin has a playlist. These are her favourite songs! Enjoy, but listen to them in order ;o)
Join me, Share your books, Check out my Interviews
Pictures as part of my premium account at Freepik.