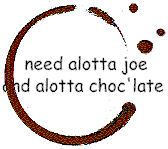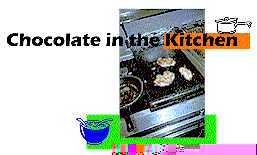 all rights reserved 1994-1998
chocolate & cheese kunst in schokolade/chocolate database inc./great big marmalade thing text & design
gewerb by warren laine 80799 münchen germany

********************

This was the homepage of my chocolate website in 1998! :O) Not my first attempt ( 1994 lost on disc :o( ) but WOW - wasn't it great how SIMPLE everything was 30 years ago?

See my current chocolate art website here - and keep on coding!